Domestic Recruiting On-line Application Form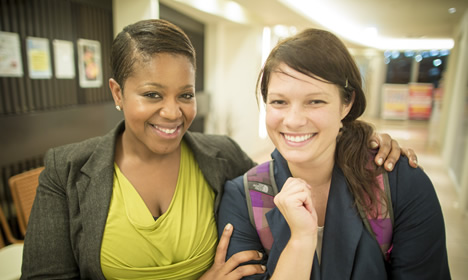 01 Input Application Information

02 Confirm Application Information

03 Submit Application
Native English Teacher Application (for candidates currently residing in Japan)

Please look over the requirements for applying to become an Amity Native English Teacher (NET) at the Amity English website (http://amityteachers.com/requirements).
However, since applicants already living in Japan have varied experiences, backgrounds, and circumstances, the hiring process will differ from prospective teachers living abroad.
Please complete the following application and we will contact qualified candidates with more information about teaching at Amity, available locations, and the next steps in the application process.
Handling of Personal Information

Personal information collected through this application for employment will be received and processed directly by the AEON Corporation, Amity Business Division located in Japan. The information submitted through this application system will be stored and processed for recruitment purposes, pursuant to all applicable laws. During the recruitment process, your personal information may be shared with other departments of the Amity Corporation, as well as Japanese Immigration and City offices. For successful candidates, your personal data may be used for employment purposes. For applicants from the EEA, all handling of your personal information will be done in compliance with the General Data Protection Regulation. For applicants from the United Kingdom, all handling of your personal information will be done in compliance with the UK General Data Protection Regulation. The protection of your privacy and personal information is important to us.

For AEON Corporation, Amity Business Division's full Data Collection and Privacy Policy and related contact information, click here.
Personal Information Consultation, AEON Corporation, Amity Business Division: info@amity.co.jp